'Compassion is the bridge between
what we know, and what we do.'
One-to-one coaching sessions, 
Looking to make a change and need a challenging and compassionate thinking space? 
You will learn tools to increase your self-awareness and self compassion to enable the changes you wish to make. 
Group Coaching 
We offer a range inspirational group well-being programmes.
For organisations we offer team coaching to develop more mindful and resilient leadership strategies. 
Speaker or bespoke workshop event 
Cara has a passion for life-long learning, and has spent much of her working life in the Further and Higher Education sector, as both consultant and executive team member.
Enquire below to book her for a virtual event or workshop.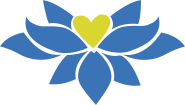 Virtual women's Wellness coaching programme.
In response to lockdown, we have collaborated with the inspirational 'Wellness Coach Ireland'.
Our new coaching programme Fresh Perspectives will launch you into post lockdown life with renewed energy.
We'll focus on goal setting, positive mindset, re-establishing healthy routines and creating more balance.
We will provide you with a bespoke coaching experience.

You'll get to choose the areas you would like to focus on and define the outcomes you want.

You will receive a completely confidential, safe space to take the next step towards whatever your overarching goal may be.

As part of each session, you'll get to tailor the specific level of challenge you feel you need to move forward.

Above all, we provide a space for a thinking partnership – to see old patterns and establish new ways of relating to old problems.

We use a range of models to support you to get really clear on the goals you want to achieve, and we pull back the veil on any patterns of self sabotage.

Need an accountability partner – we can offer that too!